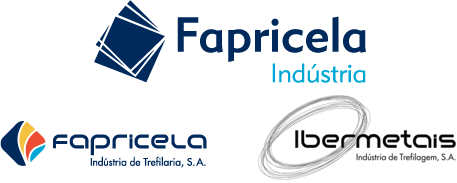 Fapricela - Indústria de Trefilaria, S.A., a family-owned company, founded in 1977, started its activity dedicated mainly to the manufacturing of construction nail. Over the years, combined with its gradual valorization, new products were integrated on its products range as a result of the market changes: fencing; wires; welded mesh; wire and string low relaxation strand and spring wire.
In fact, throughout its history, the company has always based its activity on the products quality, the continued investment, focusing and combining innovation and high technology (automation equipment), and also a systematic quality control, these coordinates currently allow the assumption as one of the largest wire drawing companies in Europe, with a production aimed both to domestic and external markets, and a turnover of around €125.000.000, contrasting with the €9.980 in 1977.
Fapricela's facilities nowadays occupy a covered area of 90.000m2 and the surrounding land is of about 200.000m2. Featuring 320 employees, Fapricela is currently consolidating as one of the largest employers in the central region, which, with a set of focused financial management efforts assumes the ideal to produce with quality satisfying requirements.
Ibermetais Indústria de Trefilagem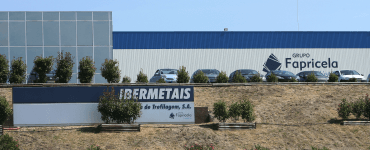 In June 2007, the Group Fapricela Indústria acquired the company Ibermetais - Indústria de Trefilagem, S.A., founded in 1971, located in Freamunde - Paços de Ferreira, dedicated to wire drawing activity of soft steel, low-carbon (bright and annealed) wires.
Being one of the oldest companies in the region, currently employs 93 workers, having a covered area of 20.000m2 and 50.000m2 surrounding land. In 2015 Ibermetais had a turnover of € 15 million, emphasizing that 60% of its production is exported.