Safety, Hygiene and Health at work is a priority of Ibermetais, and all aspects of safety and health at work are taken into account from the planning phase of plants and processes.
The strategies and efforts of development and optimization of its processes, products and services, take into account the non-commitment of the Health and Safety of its employees.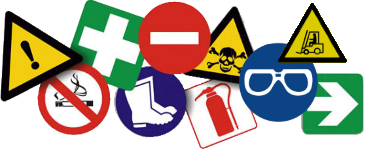 This is based on the following principles:
Compliance with legal requirements;
Prevention of occupational accidents;
Promoting and ensuring a safe and healthy working environment;
Protecting facilities and equipment in order to ensure safety.
In order to create the best working conditions and well-being of its workers, Ibermetais has in recent years reinforced its efforts in Occupational Health and Safety by establishing objectives regarding the frequency and severity of work accidents and absenteeism rates due to illness and accidents, and implementing various health and safety improvement programs.